Drive more Sales and Page Reads with Facebook Ads
Dec 15, 2022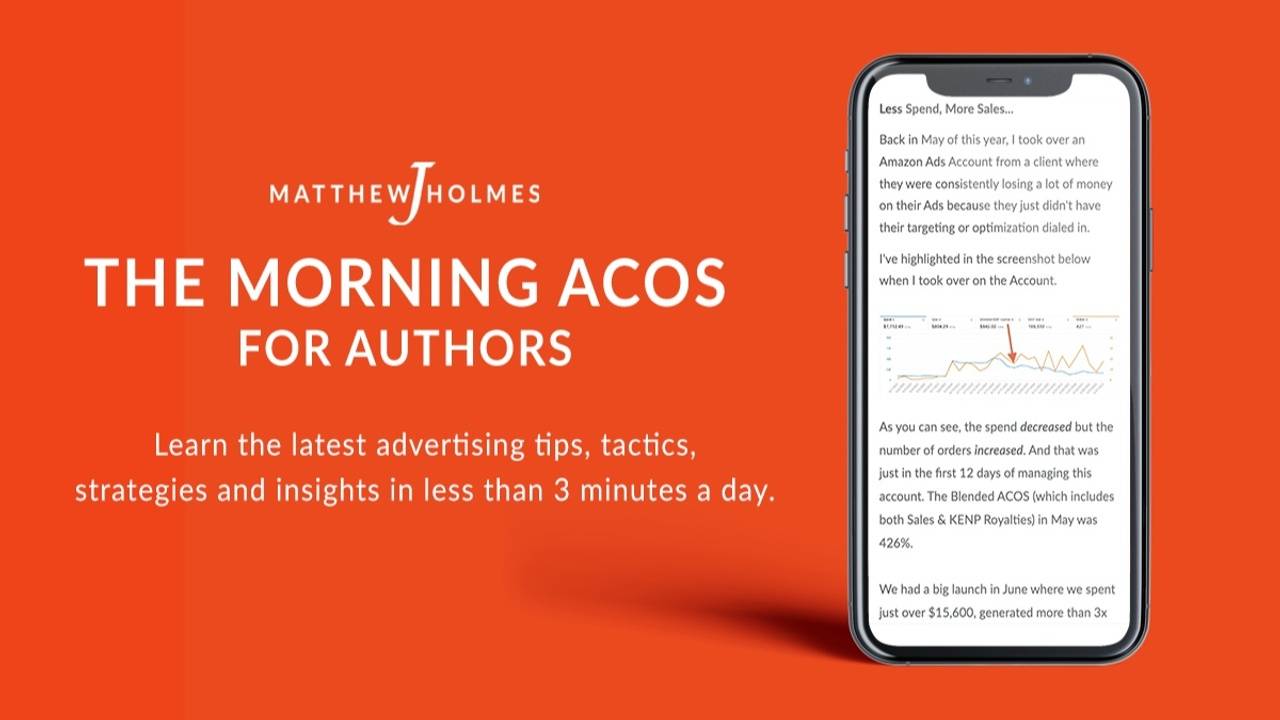 Hey,

As I've mentioned before, the 2 biggest levers you can pull with Facebook Ads are:

– Ad Creative
– Audience Targeting

Today, we're going to be covering the Ad Creative lever and how we can have a direct impact on generating more Sales or more Page Reads of your books.

If you need some help writing compelling and engaging Facebook Ads, The Facebook Ads Monthly Templates can help.

And in the next template pack (arriving January 15th 2023), I'll be including 2 Bonus Templates that are geared around limited-time promotions.

The More Sales Approach
If you're running a limited-time promotion on a book (99¢ works best), then the simplest way to increase sales is to include 99¢ in your Primary Text, Headline and Image.

To drive urgency and scarcity and give Sales another big boost, include the end date of your promotion within your Primary Text and Image.





This same approach can work if you have a book that is permanently priced at 99¢ too. You just lack the scarcity factor that comes into play when you're running a limited-time promo.

The More Page Reads Approach
If your books are enrolled in Kindle Unlimited (KU), there are a few subtle things you can do with your Ad Creative to drive more Page Reads.

The first of which, is to let people know that your books are in KU and can be read for free if they are a KU member.

I've found that a headline along the lines of the following works well:

Read FREE With Kindle Unlimited or FREE With Kindle Unlimited

The Headline is the bold line of text directly underneath the image (just below the URL of where you're sending people; will likely be AMAZON.COM).

You could also mention Kindle Unlimited in the image as another push for the KU angle.


The More Sales AND Page Reads Approach?
The question then becomes, how do you drive more Sales and Page Reads?

You simply mention that the book is in Kindle Unlimited and it's available for $X (though works best with a 99¢ price tag) in the:

– Primary Text
– Headline
– Image

From my testing, a Headline that mentions KU will perform better for Page Reads, but worse for Sales.

And conversely, a Headline that mentions the price (99¢ ideally) works better for Sales but worse for Page Reads.

If your books are in KU though, then incorporating the KU angle into every Facebook Ad will help to drive more Page Reads.

Have fun driving more Sales and Page Reads from your Facebook Ads.
To Your Success
– Matt
Less Time Marketing. More Books Selling. Enjoying Life.
Join 2,300+ authors receiving The Saturday Self Published Author. Every Saturday morning, you'll get 1 actionable marketing tip to help you reach more readers and sell more books.