Fresh out of ideas for your Facebook Ads?
Nov 09, 2022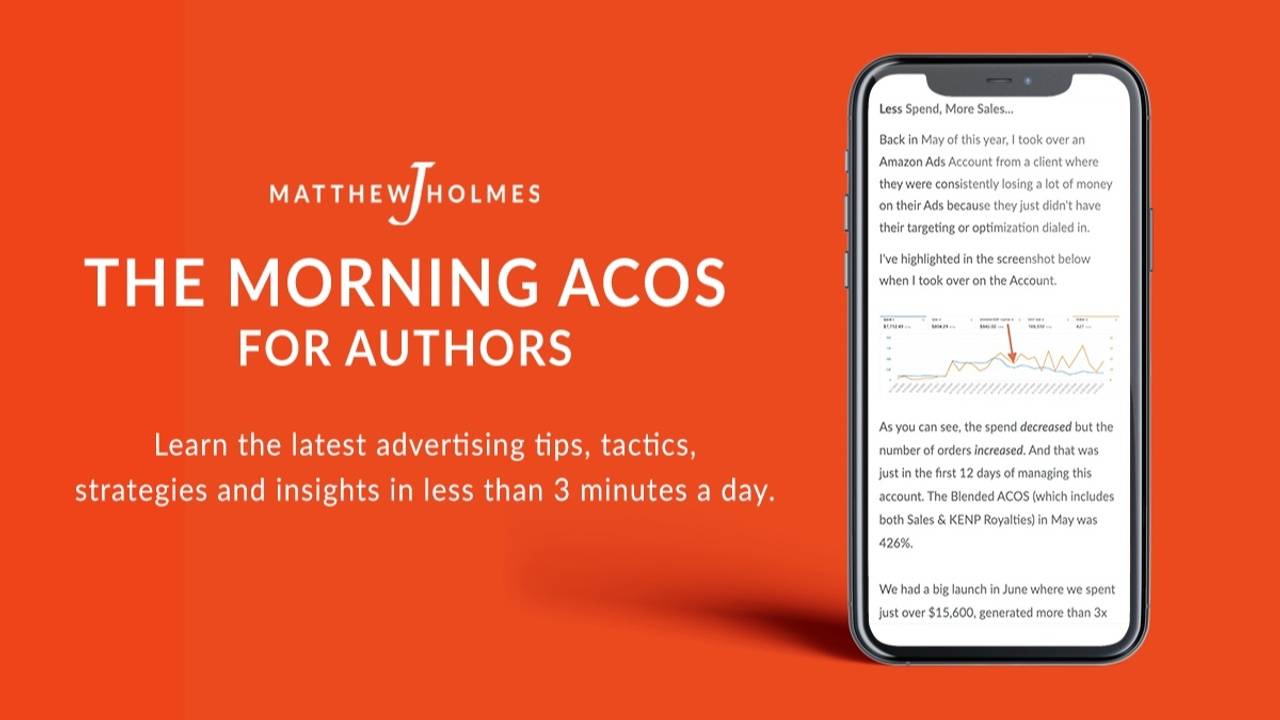 Hey,


When I first got started with Facebook Ads, the biggest challenge for me personally, was writing the Primary Text of the Ad; the main body of text above the image (see the screenshot below of the Facebook Ad layout).


I've done a lot of testing with the Primary Text; yes, I've tested the Headline, the Description and the Call-To-Action button as well.

With Facebook Ads though, without a shadow of a doubt, the 2 assets of your Ad that have the biggest impact on performance are:

– The Media (image or video)
– The Primary Text

And that's why I focus the majority of my testing budget on those 2 assets.

I've found a formula, or what I call a template, that works with the Primary Text. I can then use these templates to test new audiences and start advertising in different countries, because they are essentially, proven.

And the beauty of these templates is that they can be adapted to advertise other books.

I still test new ideas each week for my Primary Text, creating new templates, seeing how they perform, and optimizing accordingly.

Why, you may ask, do I continue to test, despite finding a winning template for my Primary Text?

Because I never want to take one Ad for granted.

Yes, it might be working now and I've had some Ads that have worked great for 6-9 months or more.

If I rest on my laurels though, I find that I become complacent and fail to gain new insights, inspiration and new ways of doing things, which can only come about through testing.

Many times in the past, when I thought I had a winning Ad on my hands, through my testing of new Primary Text ideas, I found an even better performer.

Some Ads will just resonate better with one group of people over another. You can also adjust the Primary Text of your Ad to suit a particular audience that you're targeting, to help them feel as though you are speaking directly to them.

With all that said, I would love to know if Facebook Ad Creative is something you struggle with; particularly writing the Primary Text, but also the Headline, because the Description and Call-To-Action button have very little impact on performance.

I'd also be interested to hear if you feel you would benefit from some help in coming up with fresh new ideas and angles for your Ads that you can test because testing is an ongoing, critical part of running Facebook Ads.

I would greatly appreciate it if you could please spend just 20 seconds answering 2 very simple, yes/no multiple-choice questions:

Answer the 2 questions here

Thank you so much.


To Your Success
– Matt
THE SATURDAY SELF-PUBLISHED AUTHOR NEWSLETTER
Get 1 actionable Facebook Ads tip to help you reach more readers and sell more books, every Saturday (you'll also learn a thing or two about running a six-figure author business).
I'll also send you my Facebook Ads For Authors Masterclass (for FREE) as soon as you sign up.
This FREE three-day video course will show you how Facebook Ads actually work (it's not what you think), how to create and test Facebook Ads that drive book sales and I'll also reveal my unique Facebook Ads Strategy. Sign up for FREE below.