SSA #013: How To Fix Your Facebook Ads
Apr 01, 2023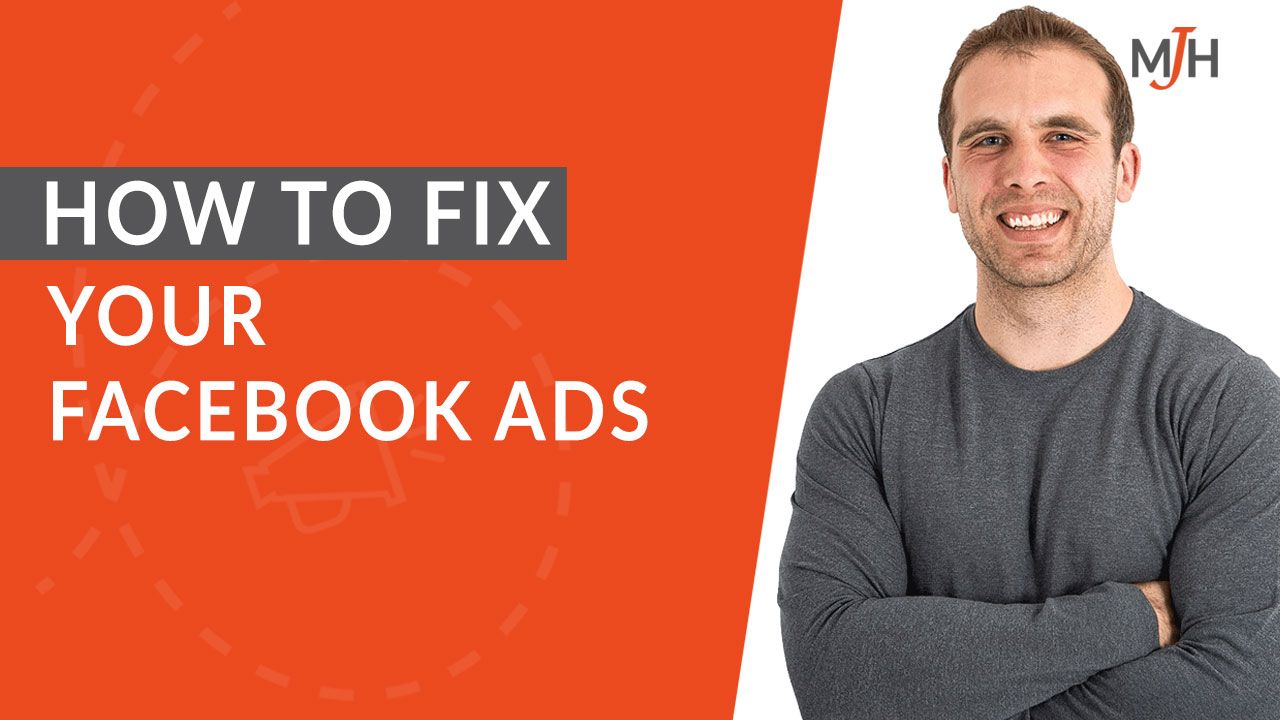 Read Time: 4 minutes
If your Facebook Ads have stopped working. If their performance has gradually dwindled over several days, weeks, or months. Or if performance has fallen off a cliff...
Today's edition of The Saturday Self-Published Author will help.
The success of your Facebook Ads comes down to one thing, predominantly... your Ads.
Of course, as I always say, your book sells your book, so get your book product page in the best possible shape first, with a great cover, blurb and reviews.
Once that's all in place though, focus on your Ad Creative itself.


You need to stop the scroll with your Facebook Ads

Amongst other key factors, one of the leading signals to Facebook's algorithm that will determine the success of individual Ads is engagement.
Engagement is used to determine whether your audience is resonating with your Ads.
If they are resonating, great, Facebook will reward you with lower costs and more reach, because you're enhancing the experience of their users.
If your Ads aren't resonating though, you're literally going to pay the price, with increased costs and lower reach.
If your Ads have worked well in the past (i.e. they were converting into sales/page reads) and their performance has taken a downturn, 9 times out of 10, it's because you need to show your audience something fresh, something new.
There are countless different ways to do this, which all aid you in positioning your book differently:
– Test a different angle with your Primary Text
– Use different Headlines
– Experiment with different review quotes (in images, Primary Text and Headline)
– Test different image ideas
– Send people from your Facebook Ads to your Series Page on Amazon instead of Book 1
In my experience, there are 3 facets of a Facebook Ad that have the biggest impact on performance:
– The "hook" – the first line of copy in the Primary Text
– The image – this is what will stop the scroll
– The Headline – to a lesser extent than the above, but will help stop the scroll
Get these right (easier said than done) and everything else falls into place.


Test New Ads Regularly

One of the key factors of your success with Facebook Ads is taking the time to test new creative ideas on a regular basis.
Personally, I'm testing new ideas on a weekly basis; and I recommend you do the same.
If weekly is too much, start by testing new ideas every 2 weeks. Just commit to regular testing. This is how you will rapidly improve your Facebook Ads performance.
And, make sure you're tracking the results with Amazon Attribution – you can watch my video on setting up Amazon Attribution for your Facebook Ads here.


If you're not regularly testing new Ads, you're leaving money on the table

With testing comes data points. Data you can extract and use to enhance the efficiency and effectiveness of your Ads.
If you're not testing, you're limiting your growth as a marketer. You're not honing your copywriting skills by crafting Ads that convert better.
And on top of all that, you're costing yourself money by not working on reducing the costs of your Facebook Ads whilst also improving the conversion rate of those Ads.

Look Beyond Your Facebook Ads Data

Before we wrap up, I wanted to share perhaps one of the most important pieces of advice when it comes to marketing:
You have to look at the big picture.
When focusing on lowering your Cost-Per-Clicks, increasing your Click-Through-Rates, and improving all the other fancy metrics we have inside our Facebook Ads Dashboard, it's easy to lose sight of the bigger picture.
The data in your Facebook Ads Dashboard, though incredibly useful, can also become a way to stroke our own ego, as harsh or as strange as that may sound.
We become so wrapped up in the Facebook Ads metrics, that we forget about why we're doing all of this.
Facebook Ads is simply an amplification tool; it's not a sales tool, per se. Sure, Facebook Ads sell books, I'm not denying that.
But, if you want to stand any chance of being in this game for the next 5, 10, 20, 30+ years, you have to have a long-term mindset in place.
If you're working on a 3-month plan and looking no further ahead than that, unfortunately, you've already lost.
Yes, you need to make sales every day, but you also need to consider how you're going to attain certain achievements, such as:
– Building a loyal audience of readers
– Improving read-through from one book to the next
– Honing your craft as an author (and a marketer)
– Increasing your profitability (which boils down to the lifetime value of a reader)
– Improve the bestseller ranks of books to benefit from organic sales/borrows
The last point here is especially pertinent, as this is one of the BIGGEST benefits of publishing on Amazon – the algorithm.
If you can achieve a strong bestseller rank (ideally in the Top 5,000 of the Kindle/Books Store), you'll see a huge uptick in organic sales and borrows. Amazon will start selling your book on your behalf, making your advertising even more profitable.
For some authors who have books in the Top 1,000 of the Kindle Store, for example, just 10% of their sales/borrows are generated through Ads. The remaining 90% of their sales/borrows are organic. That's huge.
And that is what your goal is with your Ads; to achieve and maintain a high bestseller rank so as to benefit from organic sales/borrows.
You want to tickle the Amazon algorithm enough that they take notice of your books and for them to use their incredible recommendation engine to show your books to your ideal readers.


Return on Ad Spend vs Scalability

As a final question for you to ponder, which scenario would you rather find yourself in:
Scenario #1: Spending $50 per day on Facebook Ads earning $150 in Royalties
Scenario #2: Spending $500 per day on Facebook Ads and earning $1,000 in Royalties
Yes, the ROAS (Return on Ad Spend) of Scenario #1 is higher, but...
In terms of scalability, your books in the hands of more readers, a bigger audience, more room for error as you have a buffer of higher earnings, more stability, and bigger royalty cheques, etc, I would choose Scenario #2 all day, every day.


Wrapping Up...

Yes, your Facebook Ads are incredibly important but don't become so obsessed with the numbers in your Ads dashboard that you forget to look at the big picture.
When it comes to improving the performance of your Facebook Ads, focus on the needle movers:
– Primary Text
– Image
– Headline
And ultimately, test new ideas regularly.
That's it for this week; thanks for reading. Hope you've enjoyed it, and I'll be back with you again next Saturday.
To Your Success
– Matt
THE SATURDAY SELF-PUBLISHED AUTHOR NEWSLETTER
Get 1 actionable Facebook Ads tip to help you reach more readers and sell more books, every Saturday, straight to your inbox.
I'll also send you my Facebook Ads For Authors Masterclass (for FREE) as soon as you sign up.
This FREE three-day video course will show you how Facebook Ads actually work (it's not what you think), how to create and test Facebook Ads that drive book sales and I'll also reveal my unique Facebook Ads Strategy. Sign up for FREE below.